2N Helios
9137131CKU
The 2N Helios Vario range of Intercom Door Entry devices combine state-of-the-art technology with a unique design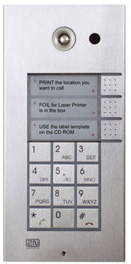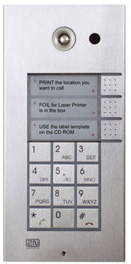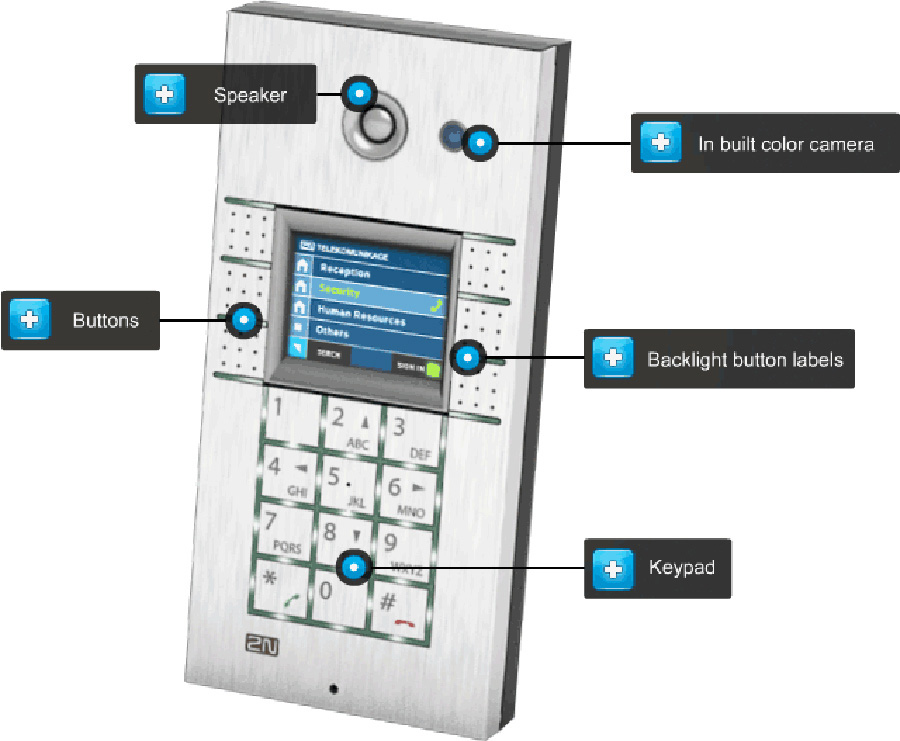 2N Helios
9137131CKU
The 2N Helios Vario range of Intercom Door Entry devices combine state-of-the-art technology with a unique design
Resources
Description
The 2N Helios Vario range of Intercom Door Entry devices combine state-of-the-art technology with a unique design. These communication systems support both voice and video transmission, all in the IP environment by means of the SIP protocol.
The 2N® Helios Vario range are ideal products for any door communication environment. They can be utilised in companies as well as households, and thanks to numerous accessories, such as a display, card reader, attendance system or keyboard, can satisfy a wide range of customers. These are highly user-friendly devices with easy installation and can be set via a web interface.
The 2N® Helios Vario Door Communicators are made of high quality steel, resistant to all ambient conditions. This ensures a long service life and stable appearance even when installed outdoors. This Helios Vario model will simply charm all your visitors - even before they enter.
Features
| | |
| --- | --- |
| | Interoperable & compatible with SIP platform |
| | High quality real-time video (Video Models Only) |
| | Adjustable VGA resolution camera (Video Models Only) |
| | High video quality at bandwidth between 64kbps to1Mbps (Video Models Only) |
| | Intuitive user interface |
| | Up to 54 users with multiple phone numbers and time schedules |
| | Up to 54 led back-lit buttons or numeric keypad for direct dialling |
| | Up to two independent door lock switches with 2 general lock codes |
| | Locks codes with time profiling for limiting access |
| | Up to 999 Users with Multiple phone numbers on Professional Version |
| | Private lock codes for each user on Professional Version |
| | Up to 999 Direct SIP connections without IP PBX on Professional Version |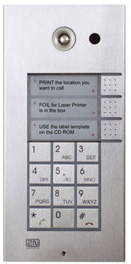 Related Products