More webinars are currently in the planning process, please check back soon.
Thursday, 25 November 2021 - 1:30 PM
Alloy and Zoom - A partnership you need to be a part of!
Did you know that Zoom Phone is specifically designed for use as a virtual phone system? It allows businesses of all sizes to modernise their communication networks.
In this webinar we will take you through a quick overview of the complete Zoom platform, with an emphasis on Zoom Phone.
We will also look at the add on services that resellers can access, such as configuration services, hardware deployment and configuration etc.
Additionally we will touch on the benefits of partnering with Alloy and Zoom - now that Alloy is an official Zoom partner in Australia.
Take this opportunity to learn about everything that Zoom does!
Agenda
A little about Zoom
Zoom Product Range
Closer look at Zoom Phone
Benefits of partnering with Alloy and Zoom
Q and A
Presenters
Roberta Waite, Alloy
Ashley Allen, Zoom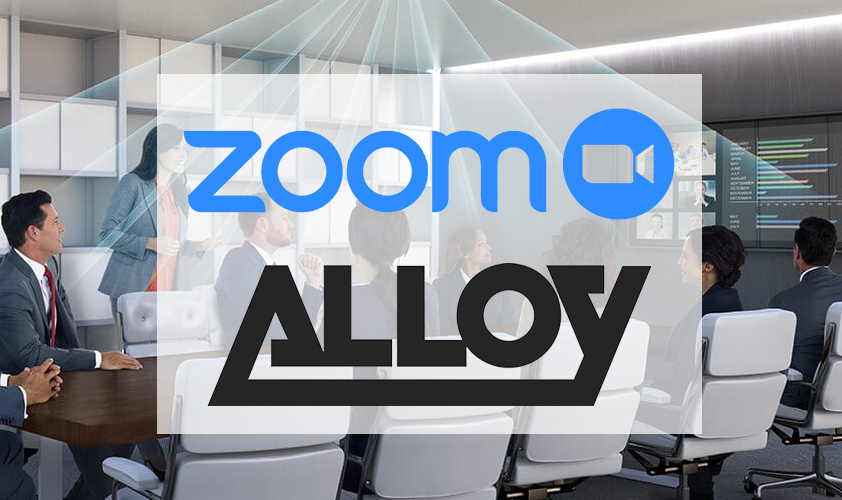 Tuesday, 9 November 2021 - 1:30 AM
CentrePal - Contact Centre Solution for Microsoft Teams
Join Alloy and CentrePal for an introduction to the CentrePal Call Centre Solution for Microsoft Teams. CentrePal will provide a complete Overview of the product and take you through a demonstration of the native call centre solution for MS Teams.
Presenters
Jude Don (CentrePal)
Sajeewa Nissanka (CentrePal)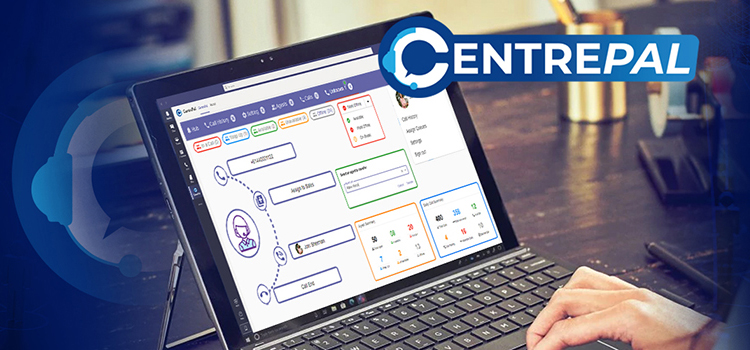 Wednesday, 20 October 2021 - 12:00 PM
Introducing the UCM6300 Series IP PBXs
This webinar introduces the UCM6300 Series which offers complete communication and collaboration platform for on-site and remote solutions.
There will be a general comparison between UCM6200 series and the UCM6300 as well as an insight into transitioning from the UCM6200 series to the UCM6300 series.
A representative from Grandstream's APAC support team will join the webinar to cover off some of the differences as well as answer any questions attendees may have.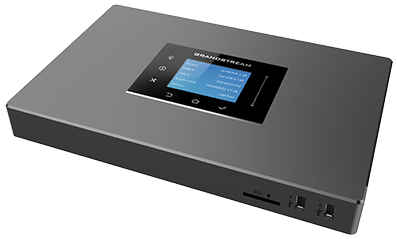 Thursday, 3 June 2021 - 1:00 PM
Accelerating MS Teams Endpoint Growth for SMB and Enterprise Businesses
As Australia's workforce learns to live in a "Covid Normal" world, Unified Communications has been key to allowing businesses the flexibility to operate in an ever changing environment.
After numerous lockdowns and the uncertainty of more in the future, businesses have had to choose a communications platform that'll allow them flexible working options.
One of the stand out solutions for many businesses has been Microsoft Teams.
In this webinar we will walk you through the latest Microsoft Teams certified Audio and Video devices from Yealink and take a look at why Alloy has become the preferred distributor for MS Teams endpoint Solutions.
Agenda
The Latest MS Teams Phones from Yealink
Windows and Android MTR Updates
Why Partner with Alloy?
Configuration and Installation Services for MS Teams Solutions
EOFY Promotion
Thursday, 27 May 2021 - 12:00 PM
Grandstream - The Total UC Ecosystem
Grandstream's Unified Communications (UC) solution provides a comprehensive combination of products designed for small to medium businesses. With a full range of IP endpoints and networking products designed specifically for these sizes of businesses, offering feature-rich functionality, the UC solution is customizable and can be tailored to your business needs. Grandstream's IP PBXs offer a UC base for any size enterprise, allowing you to build out the perfect solution with a variety of IP endpoints including IP phones, video conferencing devices, facility access tools, and more.
Grandstream's total solution connects geographically dispersed offices and remote workers, unites and manages off-site employees, and offers simple, user-friendly technologies to help you connect your world.
Agenda
Grandstream the total UC Ecosystem
On-premise PBX's, why we still need them
Grandstream Product Roadmap
End of Financial Year Reseller Promotion
Thursday, 20 May 2021 - 1:00 PM
Finance Solutions with Alloy and Procuret
Alloy have partnered with Procuret to provide flexible payment options for our partners.
During the webinar we will take a look at who Procuret is and how quick and easy it is to access finance options through Procuret. We will also take a look at Alloy and Procuret's tight integration allowing our partners quick and easy access to Procuret through Alloy's existing EasyBuy portal.
Agenda
Introduction to Procuret
Payment solution: Alloy's Extended term solution
Payment solution: Pay in instalment solution
Procuret key product benefits for Resellers and customers
How to access Procuret
End of Financial Year Reseller Bonus
Presenters
Michael Nguyen (Procuret)
Stephan Chundo (Procuret)
Wednesday, 9 December 2020 - 2:00 PM
Yealink - "New Normal": What to do when returning the to the office
As circumstances during the COVID-19 pandemic change and evolve, so must we. Employees that are returning to the office are still affected by restrictions and the requirement to collaborate with other businesses and remote workers boosts the demands for video conferencing.
Yealink provides the video and voice device solutions for Microsoft Teams providing success as we transition to the COVID-19 "New Normal".
Agenda
Microsoft Teams ecosystem update
Yealink portfolio and new prodcut introduction (A20 / new handsets)
Yealink roadmap on new MTR (Teams scheduling panel / AI speaker / Headsets and more)
Lucky draw!
Presenters
Peter Garner (Microsoft)
Link Tong (Yealink)
Tuesday, 1 September 2020 - 1:30 PM
Yealink Meeting and MeetingEye VC Endpoints – Overview and Product Demonstration
Video meetings and collaboration have become a crucial aspect of our daily activities, we need to ensure the products and services that we are using are quick and easy to use.
From scheduling and joining meetings to making and receiving ad-hoc video calls, the entire process needs to be streamlined to ensure user adoption.
Yealink's Cloud Meeting service and latest MeetingEye VC endpoints provide a total end to end video conferencing solution for organisations of any size.
Join our webinar and discover how Yealink VC solutions can offer your customers a cost effective, high end video experience from desktop and mobile devices to meeting/huddle rooms.
Agenda
Introduction to Yealink Meeting
Introduction to the new MeetingEye
Product Demonstration
Product Promotion
Thursday, 13 August 2020 - 1:30 PM
Introducing Grandstream's Personal Collaboration Devices
The GUV series of Personal Collaboration Solutions provides a variety of powerful audio and video solutions that enhance remote communication and collaboration. They are designed to provide a powerful HD collaboration experience with all day comfort for remote workers, students, teachers, healthcare professionals, contact centers and more. The GUV series offers peace-of-mind by being compatible with most major third-party platforms, apps and softphones as well as computers, laptops and IP Phones.
Thursday, 21 May 2020 - 3:00 PM
Grandstreams latest 2020 Product Roadmap
Join Alloy Computer Products and Grandstream for a sneak-peak into some of Grandstream's upcoming solutions.
This webinar will cover some of Grandstreams exciting new products due to be announced in the coming months.
Keep yourself ahead of the game, don't miss out on getting up to speed on Grandstreams latest product annoucements.
Agenda
A look at the new UCM6300 series
Grandstream's New IP Camera Range
Updated Video Conferencing Endpoints