Go to the Promotions section of EasyBuy to view all of the current deals from Alloy and our vendors, login required. If you do not have an EasyBuy account, register here.
Scroll on for our news...
---
Leader Acquires Alloy
May 08, 2023
---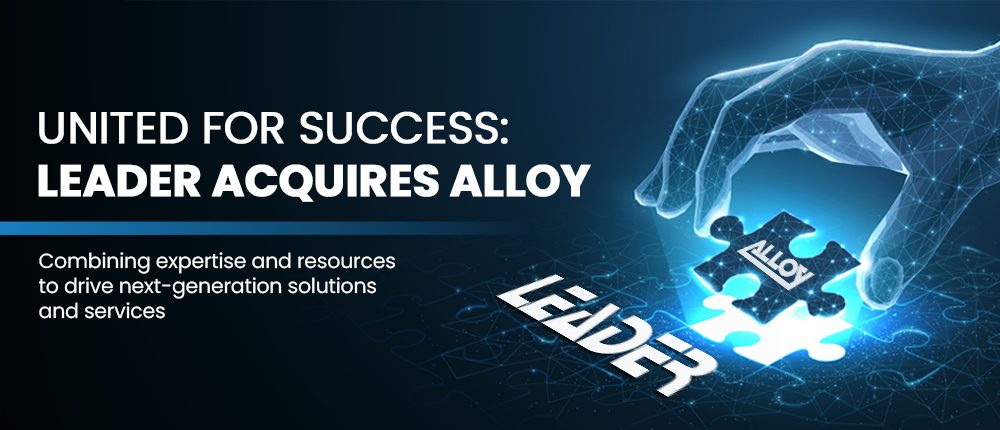 We are excited to announce that Alloy has been acquired by Leader, a proudly 100% Australian owned and operated company for over 23 years and a leading manufacturer & distributor of high-quality Information Communications Technology (ICT) products.
We are thrilled to join forces with Leader, as we believe this acquisition will allow us to continue growing and expanding our service offerings. With Leader's extensive resources and industry expertise, we are confident that we will be able to better serve our partners and provide even more innovative solutions.
As part of this acquisition, Alloy will now operate under the Leader brand, and Alloy employees will join the Leader team. We understand that this news may raise some questions about what will happen next and how it will affect our partners. We want to reassure you that it will be business as usual during the transition period.
We are confident that this integration will be seamless, and we will continue to work with you to provide innovative solutions that meet your needs. You will continue to work with the same Alloy team you know and trust, and you can expect the same level of quality and attention to detail that you have come to expect from us.
We are grateful for your support and are excited to continue to work with you under the Leader umbrella. We look forward to this new chapter and the possibilities it presents.
Yealink Platinum Distributor for 2023
April 04, 2023
---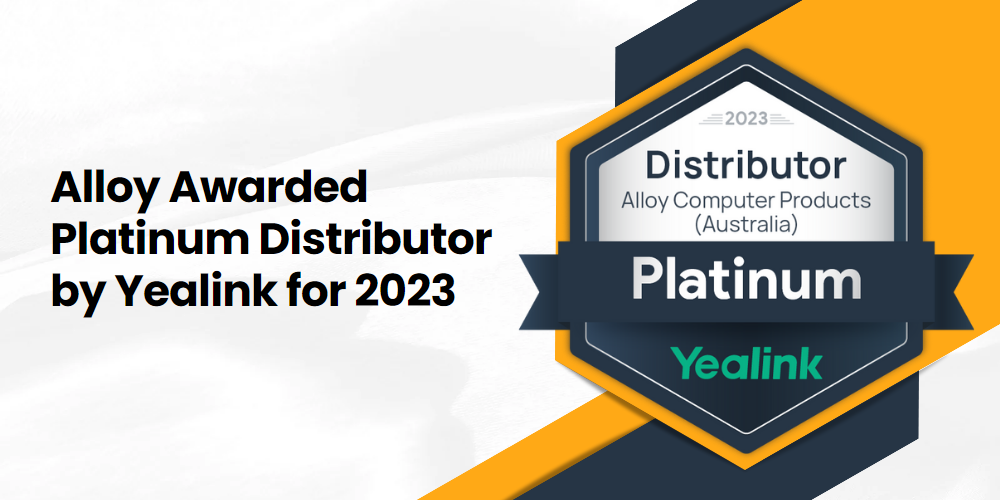 In recognition of outstanding commitment and success in service to Yealink in 2022, Alloy have been awarded the level of Platinum Distributor for 2023. Making Alloy the only Platinum Distributor for Yealink in the APAC region!
"Yealink proudly awards Alloy Computer Products (Australia) the level of Platinum Distributor for 2023 in honor of your excellent contribution to the growth of our global distributor network.
Hereby we would like to thank and congratulate you, without your support, the achievements Yealink made in 2022 would not be possible"
- Yealink Network Technology Co., Ltd.
Grandsteam's New GXV3480
September 07, 2022
---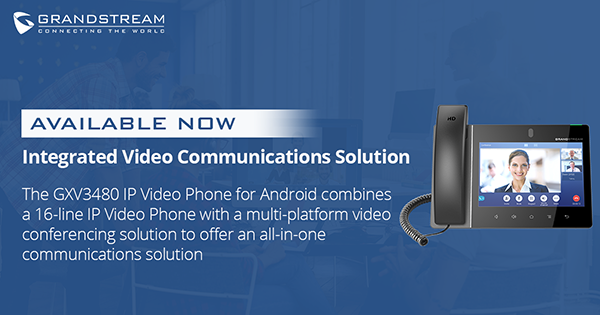 Grandstream have released the newest addition to their GXV series of Smart IP Video Phones.
The new GXV3480 combines a 16-line IP video phone with a multi-platform video conferencing solution and the functionality of an Android tablet to offer an all-in-one communications solution.
By combining a state-of-the-art IP video phone, an advanced video conferencing solution, and the functionality of an Android tablet, the GXV3480 offers business throughout the world a powerful desktop communication and productivity solution.
Yealink Innovation Tour '22
August 10, 2022
---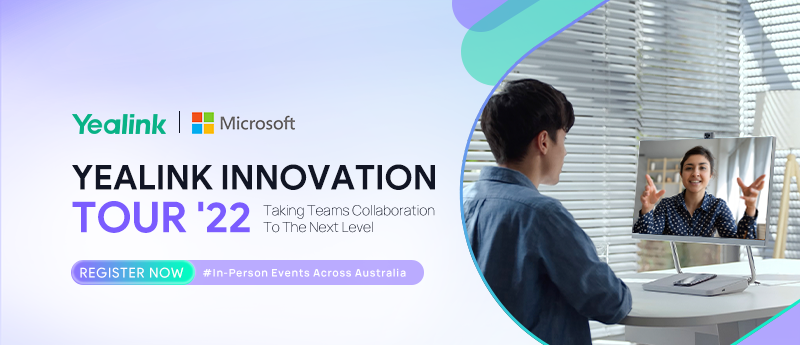 Yealink is committed to providing you with the most up-to-date solutions through its excellent product line to meet your ever-growing business needs.
Chat with industry experts from Microsoft and Yealink. Gain insights on the latest Microsoft Teams Room technologies and discover new collaboration solutions for your business at Yealink Innovation Tour '22.
Regsiter now and take your Teams collaboration to the next level.
Grandstream's UCM RemoteConnect
July 29, 2022
---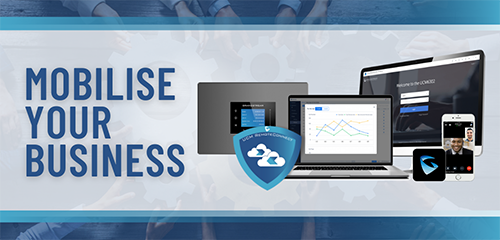 UCM RemoteConnect is a part of the UCM6300 Ecosystem and is a companion cloud service for the UCM6300 IP PBXs that allows businesses to build manageable, reliable, and secure communication solutions for remote workers and devices.
It offers zero-touch configuration and an IT-friendly Management system where you can configure, edit, and manage every aspect of your UCM6300 device. It provides a reliable cloud service that runs on Amazon Web Services (AWS), active security protection and monitoring, and a failover mechanism to protect from network outages.
UCM Remote connect will allow you to connect your devices to the internet and let your team to communicate seamlessly without any hassle no matter whether they're on-site or working from home.

Contact Alloy & purchase a UCMRC plan

Alloy will activate your UCMRC account

Login and Manage your UCM