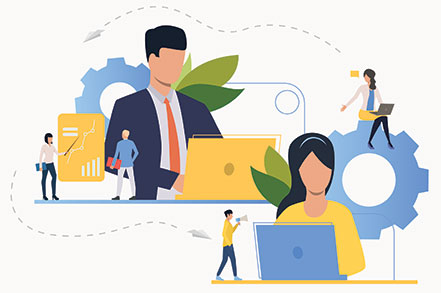 In these unprecedented times, businesses have had to quickly adapt to a rapidly changing work environment. With remote working becoming the norm for many businesses, this change has had different effects on different business types. For some businesses the change has been minimal (already had remote staff operating), for others a completely new way of communicating has had to be implemented.
Has the business migrated to a cloud-based model? Are they using on-premise infrastructure?
This question can determine how quickly a business can adapt to a remote working environment.
Whether the answer is cloud-based or on-premise, Alloy has the technology and expertise to help businesses transition to today's way of working.

Working remotely with Yealink voice and video device solutions for Microsoft Teams
The global outbreak of COVID-19 has affected the work and lives of millions. As users migrate to remote working the need for professional audio and video devices is paramount, we also need devices that are easy to install and deploy.
Yealink have a large range of solutions to meet the requirements needed for today's remote worker:
USB headsets and speakerphones certified for Teams
Video and audio devices certified for Teams
Teams video room solutions to overcome restricted business travel
YMCS device management platform for easy remote management
Yealink also have UC versions of these devices available, where Microsoft Teams is not being used.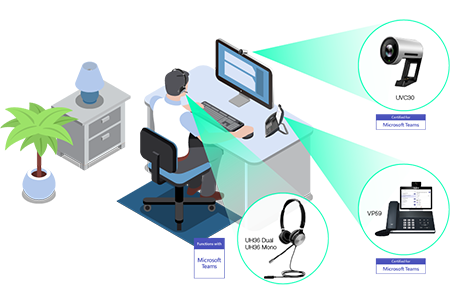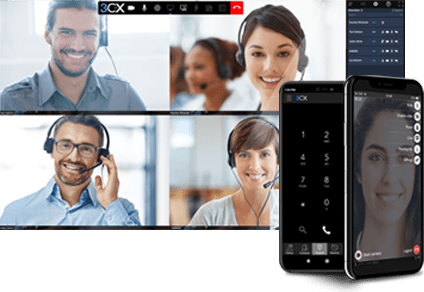 The PBX communications system for the new world reality
Has the pandemic exposed your business communications? Can your employees work productively from home using voice apps and web conferencing? Conduct remote business meetings without requiring apps? Service customer requests via website live chat? Future proof your business during the lockdown and beyond with 3CX PBX:
Easy to manage PBX built for teleworking
App free web / video conferencing
Stay open safely with website live chat
Use office extensions anywhere with the smart-phone apps

How to build a remote work & collaboration solution with Grandstream
As organisations throughout the world adjust to working remotely, the question of "how" to create solutions that support remote work is more critical than ever before. The good news is that it is much easier to build these types of solutions than you probably think because you can utilise most of the equipment you already have to do so. Grandstream have a number of solutions that can help you build a remote work solution:
The heart of your communication, the UCM IP PBX range
End point solutions for all scenarios; IP phones, DECT phones, video phones, WiFi phones and ATA's
Meeting and video conferencing solutions
Wireless networking solutions, to make at home setup easy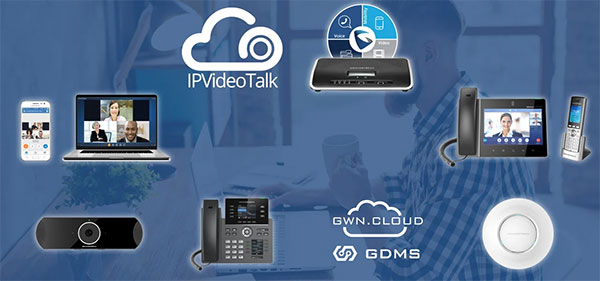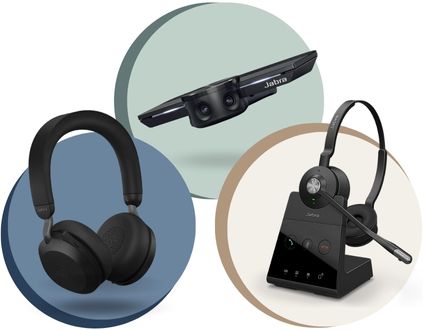 Work from home with Jabra
We're in unprecedented times around the world, seeing unforeseen shifts in society that are impacting us all. For many, the sudden shift into working from home has been disruptive to both our work and personal lives.
With a longstanding belief in the benefits of working from anywhere, Jabra have solutions to help managers, employees and companies who are new to remote working to adapt and succeed in this environment.
USB Headsets for the most common UC platforms
Wireless Headset Solutions for the freedom of home working
Speakerphones for the adhoc customer meetings
A full management suite for the IT Administrators