Patton
2110/PSE-48
CopperLink Series 2110 Ethernet Boosters double Ethernet distance limitations to 100 meters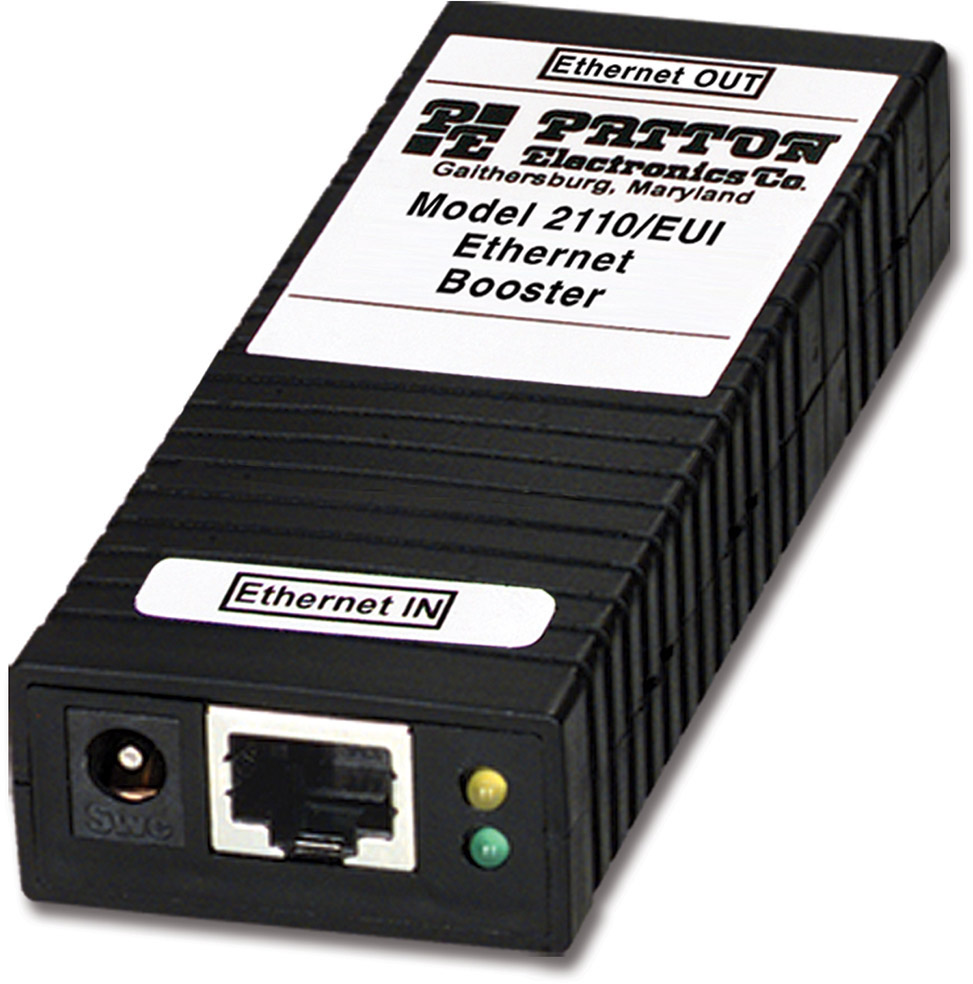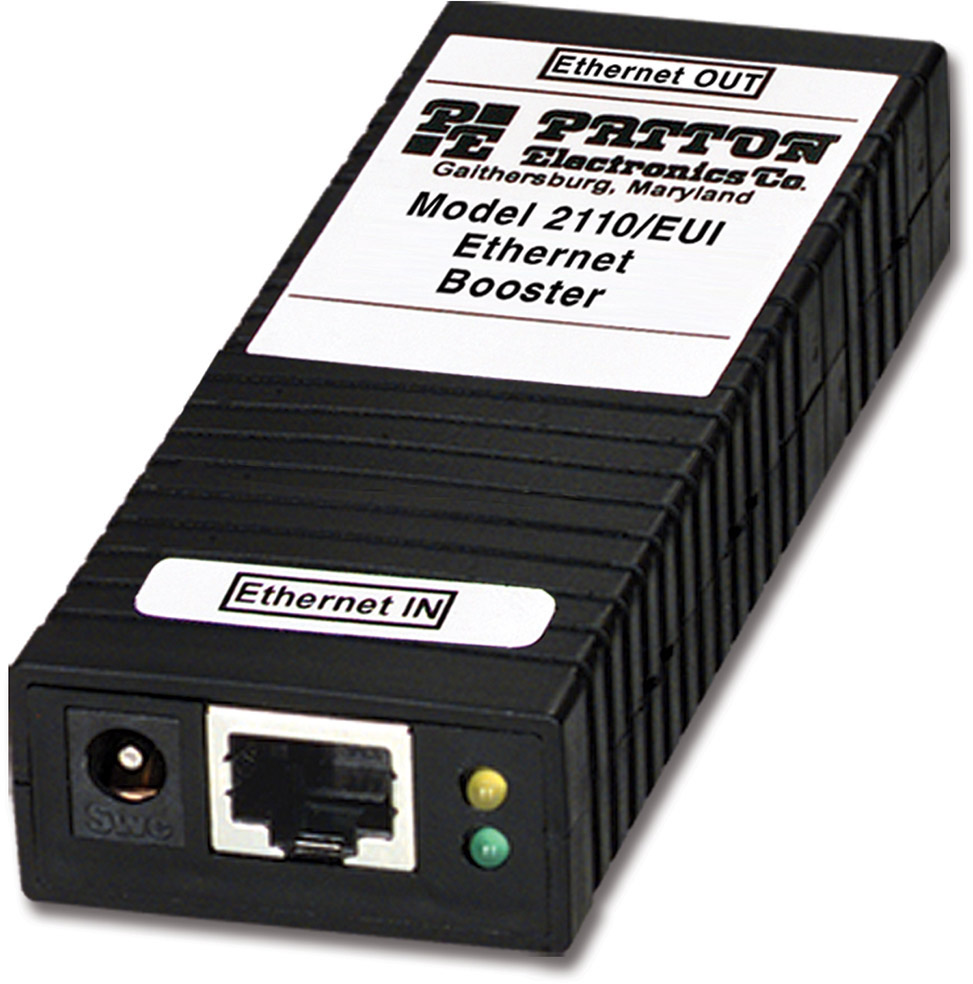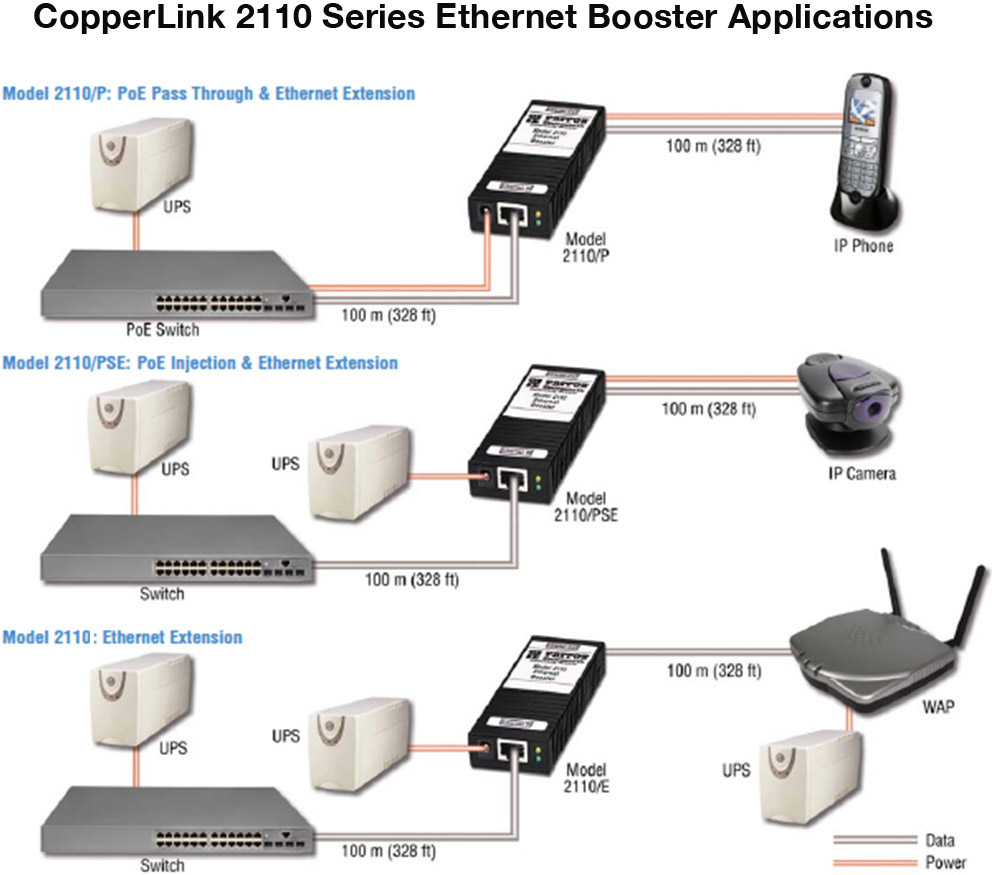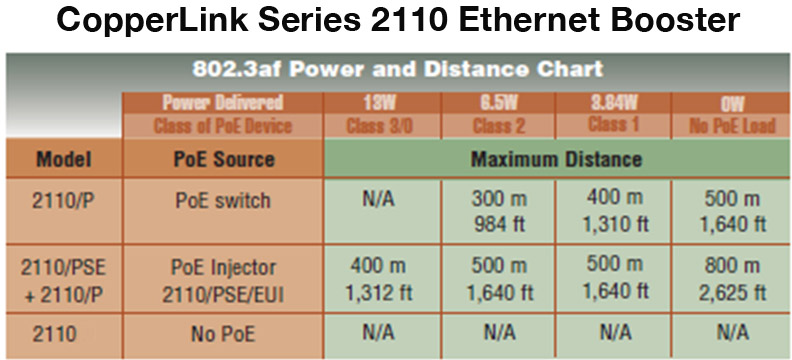 Patton
2110/PSE-48
CopperLink Series 2110 Ethernet Boosters double Ethernet distance limitations to 100 meters
Resources
Description
CopperLink Series 2110 Ethernet Boosters double Ethernet distance limitations to 100 meters. Install multiple inline units to extend data or PoE links to a maximum 500m range. These protocol transparent devices provide true plug&play installation.
Comprising three models, the CopperLink™ 2110 Series Ethernet Boosters double Ethernet distance limitations of 328 feet (100 meters). Multiple 2110 Series Ethernet Boosters can be placed in-line to further extend both Ethernet and PoE up to 1,640 ft (500 m), eliminating the need for additional switches, hubs, wireless access points, and expensive fiber installations. Series 2110 Ethernet Boosters are completely transparent to protocols making them true plug-and-play devices, completely interoperable with any network enabled device. 2110 Series Boosters will not cause latency or degra-dation on your network connections, ensuring the maximum 100Mbps full-duplex line rate. Models 2110/P and 2110/PSE-48 not only transparently pass on Ethernet data, but also feed on and forward PoE power to devices such as wireless access points, IP cameras, and VoIP phones.
This model, the CopperLink 2110/PSE-48, extends Fast Ethernet 10/100Mbps network links to 200 metres (328ft) and supports IEEE 802.3af Power over Ethernet power injection. Multiple units cab be connected inline for a maximum range of 500 metres (1640ft).
Features
| | |
| --- | --- |
| | This model 2110/PSE-48: extend 10/100Mbps and PoE power injection links to 200m or up to 500 metres with multiple devices connected inline |
| | Series 2110 comprises 3 models to Boost 10/100Mbps data or PoE Ethernet links up to 500 metres range |
| | Operates over CaT5 UTP cable - reduces the cost and hassles of adding switches, hubs, and wireless access points |
| | Plug and Play - zero configuration or cable hassles during installation with auto-sensing full or half duplex 10/100 and automatic MDI-X. |
| | Transparent LAN operation ensuring the highest rate possible for each extension distance |
| | No External Power Required - PoE capability enables Extenders and peripheral devices to be powered over standard twisted-pair Ethernet cable |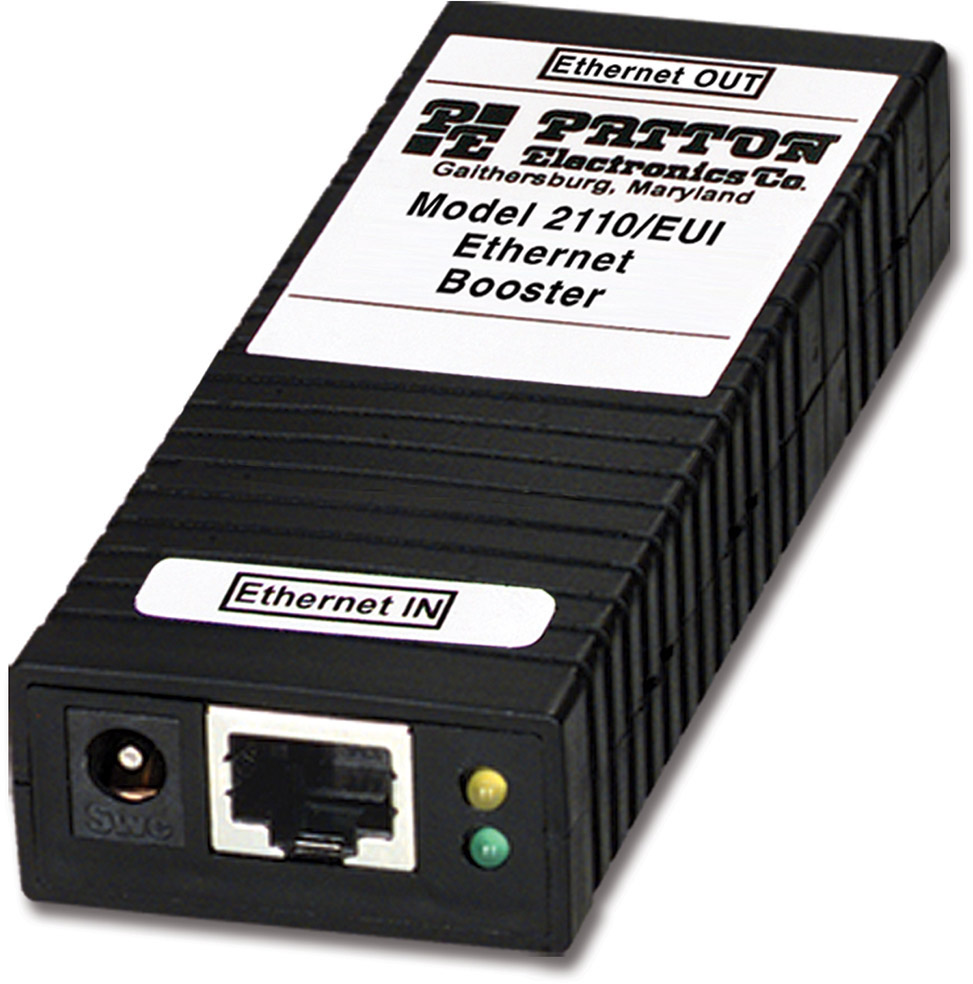 Related Products