Jabra
7410-109
The Jabra SPEAK 410 USB Conference Phone MS you can enjoy conference calls anytime anywhere
SRP $220.00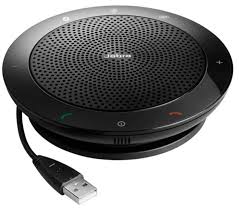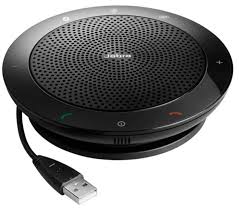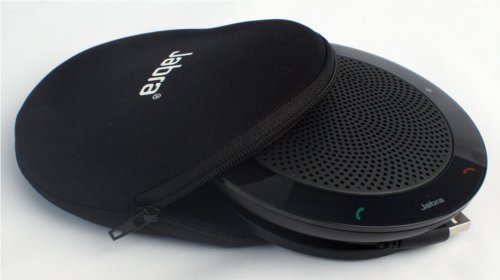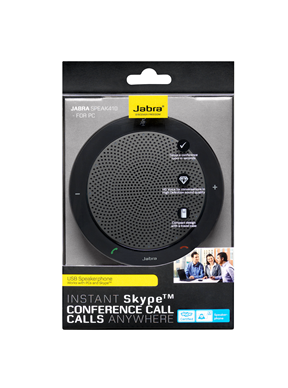 Jabra
7410-109
The Jabra SPEAK 410 USB Conference Phone MS you can enjoy conference calls anytime anywhere
Resources
Description
The Jabra SPEAK 410 USB Conference Phone MS you can enjoy conference calls anytime anywhere. Just connect via USB to your PC, and your conference call is up and running. Advanced sound enhancement technology ensures sound clarity as if everyone in the conference were in the same room. Jabra SPEAK410 is Skype for business certified which is your guarantee for quality in audio and ease of use.
Turn every room or space into a conference room with the Jabra SPEAK 410 USB Conference Phone MS
A hands-free solution to multi-task on your terms at the office,
at home or on the go.
Experience an award-winning device recognised as No. 1 in sound quality (voice and music) and No. 1 in design*.
Omni-directional and ZoomTalkTM microphones ensure no one misses a word and the conversation flows.
Features
| | |
| --- | --- |
| | PLUG-AND-PLAY SOLUTION |
| | OUTSTANDING SOUND QUALITY |
| | OPTIMAL USER EXPERIENCE |
| | SLIM AND COMPACT DESIGN |