Patton
CL1311R/L
CopperLink CL1311R Series auto-rate Ethernet Extenders are ruggedised solutions for long range LAN interconnect over single twisted-pair cable in harsh environments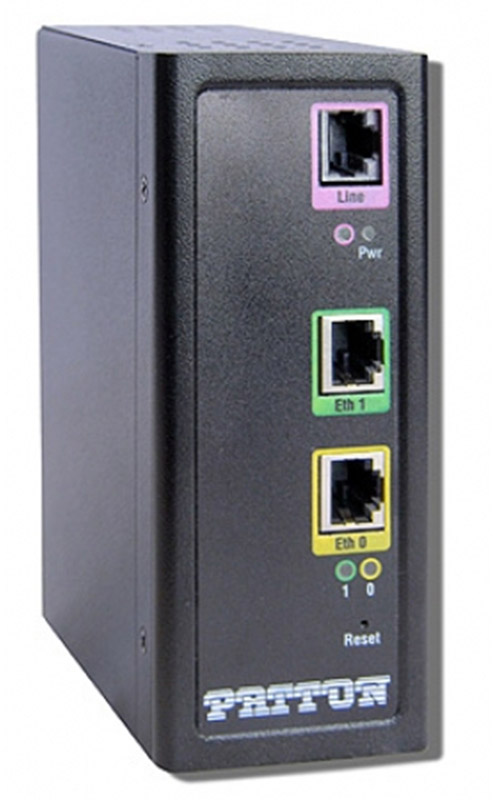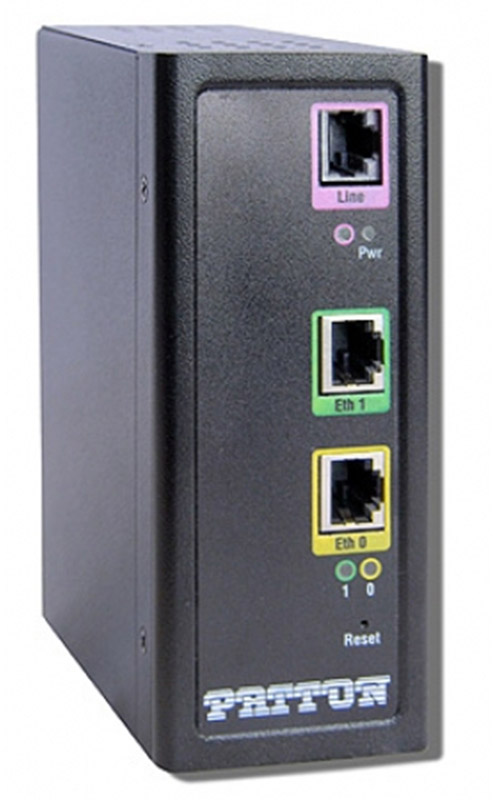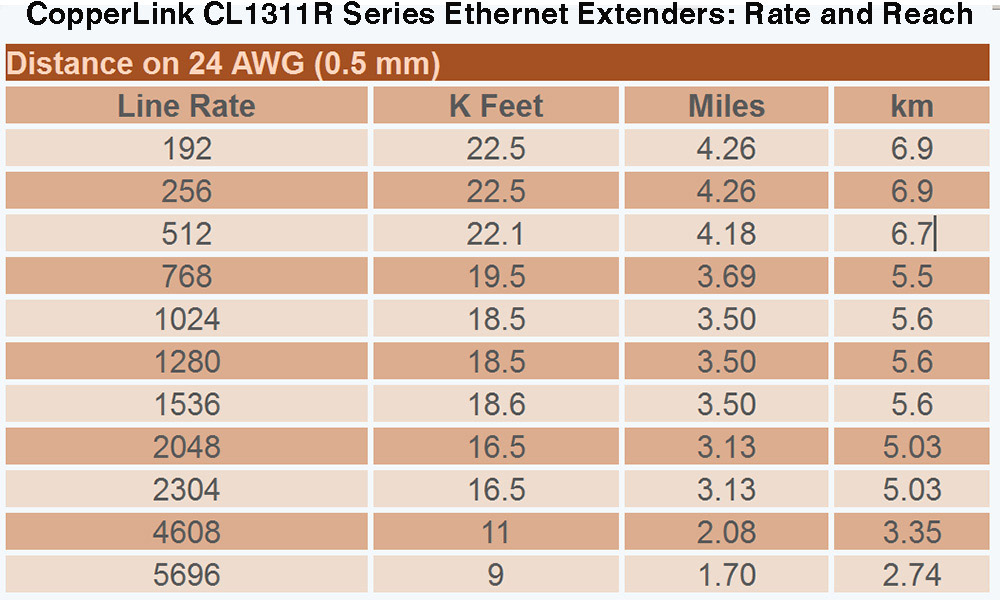 Patton
CL1311R/L
CopperLink CL1311R Series auto-rate Ethernet Extenders are ruggedised solutions for long range LAN interconnect over single twisted-pair cable in harsh environments
Description
CopperLink CL1311R Series auto-rate Ethernet Extenders are ruggedised solutions for long range LAN interconnect over single twisted-pair cable in harsh environments. Model CL1311R/L is a Local device which is paired with a CL1311R/R Remote unit.
Designed to easily and inexspensively connect remote LANs over single twisted-pair copper cable in harsh environments, CopperLink™ CL1311R Series Ruggedised Ethernet Extenders can interconnect over very long ranges of up to 6.9 kilometres (4.6 miles) and operate reliably over extended temperature ranges. Model CL311R/L is a ruggedised Local Ethernet Extender device which operates paired with a CL1311R/R or CL1311R/R/E Remote device. Both products offer a RJ-45 line port plus one RJ-45 Ethernet ports. Models CL1311R/L, and CL1311R/R are supplied with a power supply whilst models CL1311R/L/E and CL1311R/R/E are supplied without a power supply.

The CL1311R Series of Ruggedized Ethernet Extenders open the door to cost-effective Ethernet extension that is easy to set up. Featuring plug-and-play installation, the CL1311R series CopperLink Ethernet Extenders leverage existing copper twisted-pair infrastructure to interconnect Ethernet devices and networks at high speeds over long distances. Operating over standard 0.5 mm (24 AWG) voice-grade wiring, the CL1311R series delivers speeds up to 5.7 Mbps and extends Ethernet connections across distances ranging from 2.7 to 6.9 km (1.7 to 4.3 miles). Whether you need connect to a remote office or private-network backbone to a corporate LAN—or interconnect such network-enabled devices such as PCs, digital sensors and IP cameras—Patton Ethernet Extenders offer the industry's optimum combination of speed and distance. Patton's CopperLink Ethernet Extenders ensure hassle-free set-up and operation, while achieving the highest possible line rate for the required distance and electro-magnetic environment. Users "hard-set" the desired line rate via DIP switches or console Telnet. A 35mm DIN rail clip is included on all units for clean installations.
CL1314R Series Extenders come with two Ethernet line ports. Both units feature auto-sensing, 10/100Base-TX Ethernet switch that provides automatic medium-dependent interface crossover capability (auto-MDIX). That means you can use cross-over or straight-through cables (whichever is handy) to connect up your Ethernet devices. The auto-MDIX feature detects the polarity of the cabling on each port, and automatically configures the signaling to match. Absolutely no user-configuration is required.
Operating at layer 2 of the OSI model (data link layer), the CL1314R series transparently passes all higher-layer protocols—including VLAN tagging, multicast addressing, VPN pass-through for IPsec, and all IP-video compression schemes. All common industrial protocols are also transparently supported, including MODBUS/TCP and PROFINET IO industrial networking protocols.
Features
| | |
| --- | --- |
| | Ruggedised design for harsh environments - extended temperature range of -40° to 85°C operation. |
| | Rugged aluminum enclosure designed to meet IP40 specifications - DIN rail mount included |
| | Interconnect remote LANS over ranges up to 6.9Km (4.3 miles) over a single twisted-pair connection |
| | Plug and Play - zero configuration to operate with auto-sensing 10/100 Ethernet full or half duplex ports |
| | Multi-rate Selection: Just plug the units in and select the ideal user configurable rate for your application |
| | Switch-selectable rate mode options optimise rate and reach for the noise environment, wire gauge/type and length |
| | Transparent LAN Bridging - Passes higher layer protocols such as 802.1Q VLAN tagging |
| | Fully transparent to industrial protocols such as MODBUS/TCP and PROFINET IO |
| | Automatic Learning, Aging, and filtering - keeps local traffic local |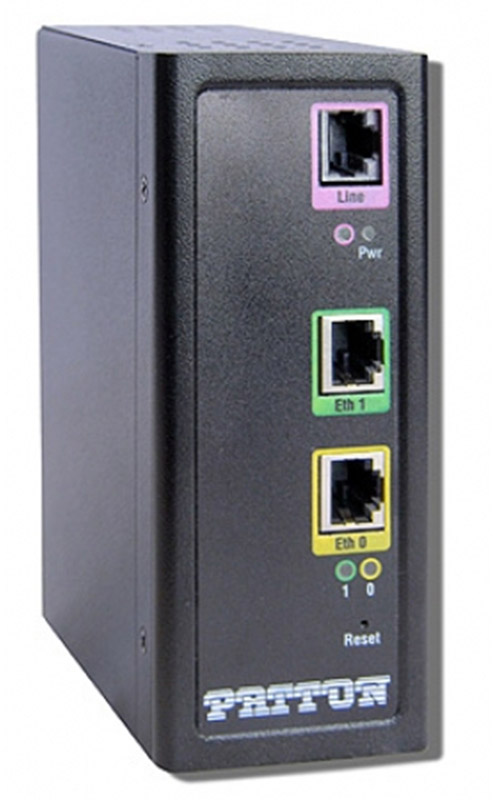 Related Products