Patton
CL1314-2PK
CopperLink CL1314 Series auto-rate Ethernet Extender Kits can interconnect remote LANs up to 6.9Kms apart over single twisted-pair cable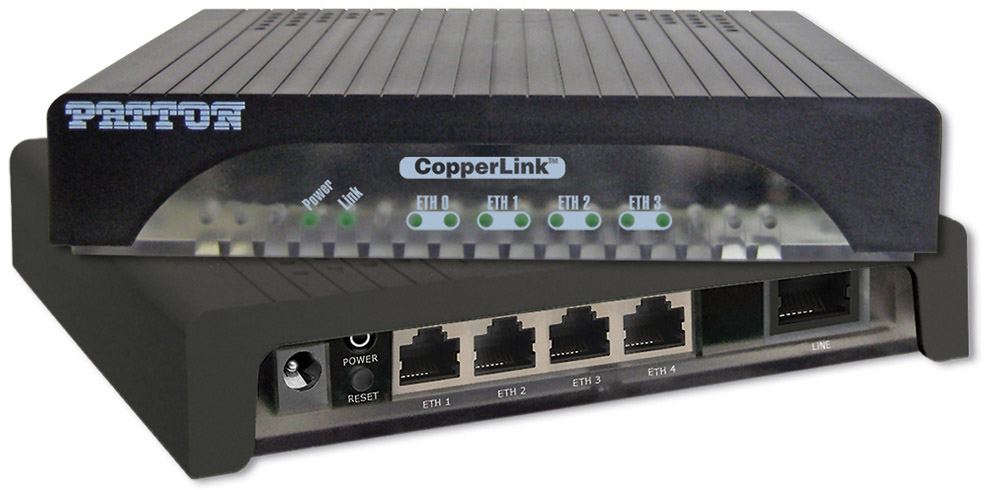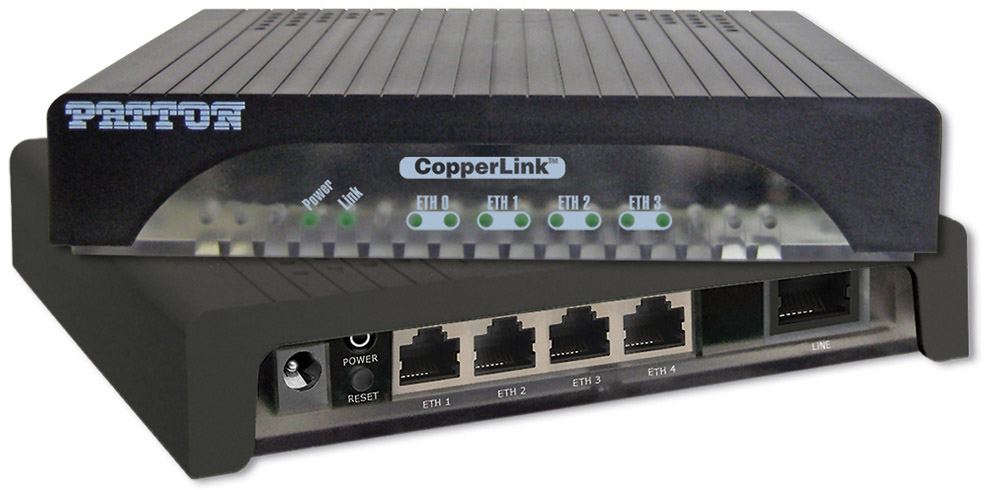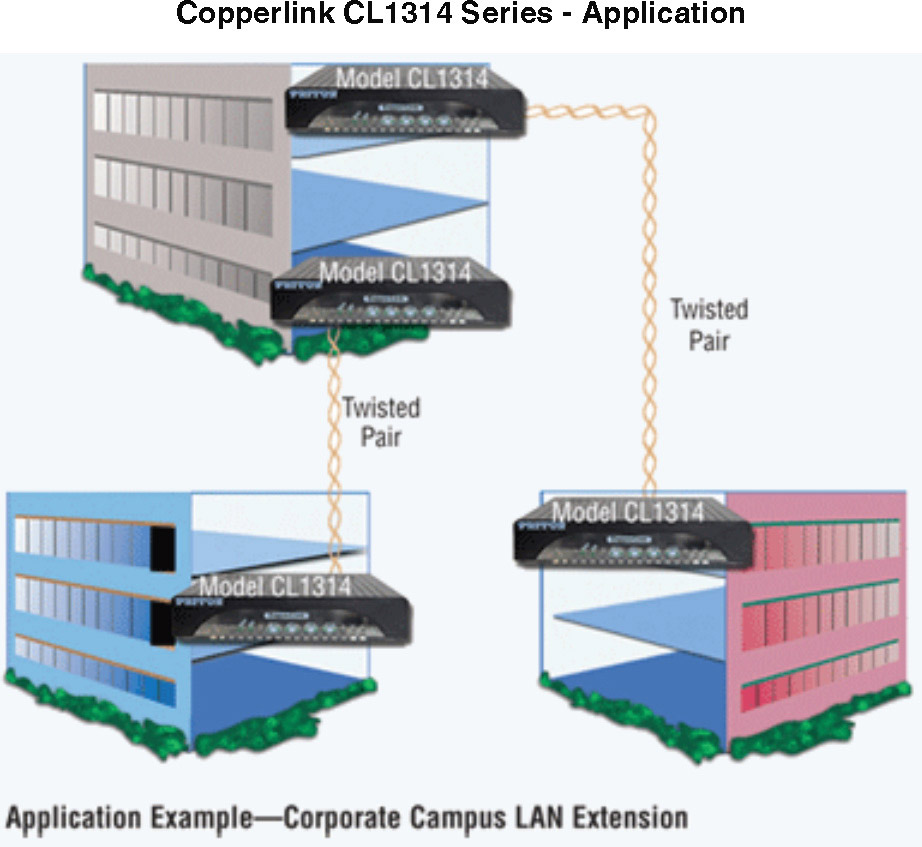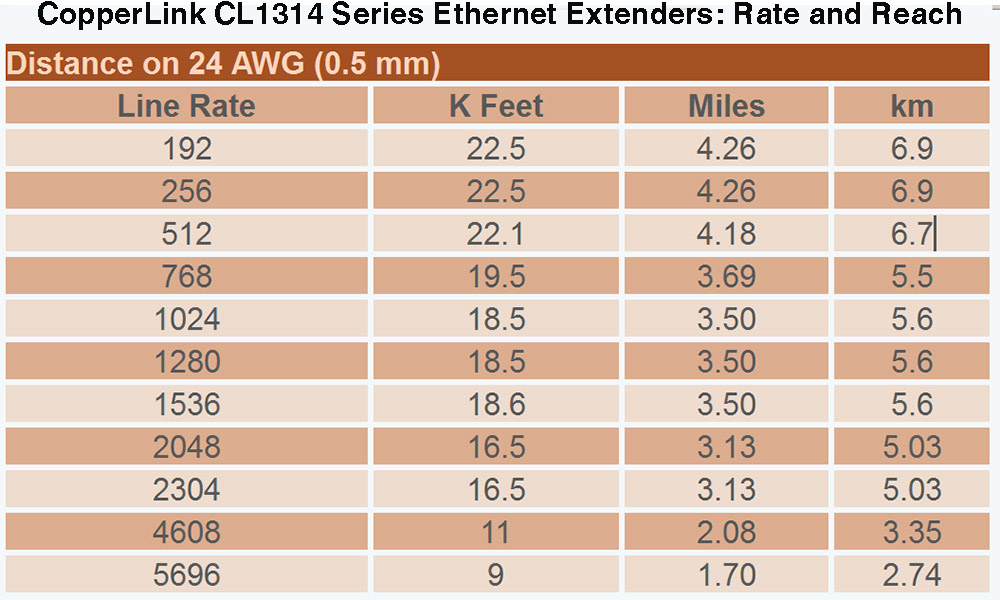 Patton
CL1314-2PK
CopperLink CL1314 Series auto-rate Ethernet Extender Kits can interconnect remote LANs up to 6.9Kms apart over single twisted-pair cable
Description
CopperLink CL1314 Series auto-rate Ethernet Extender Kits can interconnect remote LANs up to 6.9Kms apart over single twisted-pair cable. Model CL1314-2PK provides a pair of Local and Remote devices, both with a, integrated 4 port 10/100Mbps switch.
Designed to easily and inexspensively connect remote LANs over single twisted-pair copper cable, CopperLink™ CL1314 Series Ethernet Extenders deliver can interconnect over very long ranges of up to 6.9 kilometres (4.6 miles). Model CL1314-2PK is a complete Ethernet Extender Kit with paired Local and Remote devices, both offering a RJ-45 line port and an integrated 10/100Mbps 4 port switch.

Featuring plug-and-play installation, the CL1314 CopperLink Ethernet Extenders leverage existing copper twisted-pair infrastructure to interconnect Ethernet devices and networks at high speeds over long distances.
Whether you need connect to a remote office or private-network backbone to a corporate LAN—or interconnect such network-enabled devices such as PCs, digital sensors and IP cameras—Patton Ethernet Extenders offer the industry's optimum combination of speed and distance.
Operating at layer 2 of the OSI model (data link layer), the CL1314 transparently passes all higher-layer protocols—including VLAN tagging, multicast addressing, VPN passthrough for IPsec, and all IP-video compression schemes. All common industrial protocols are also transparently supported, including MODBUS/TCP and PROFINET IO.
Features
| | |
| --- | --- |
| | Interconnect remote LANS over ranges up to 6.9Km (4.3 miles) over a single twisted-pair connection |
| | Plug and Play - zero configuration to operate with auto-sensing 10/100 Ethernet full or half duplex ports |
| | Multi-rate Selection: Just plug the units in and select the ideal user configurable rate for your application |
| | Switch-selectable rate mode options optimise rate and reach for the noise environment, wire gauge/type and length |
| | Transparent LAN Bridging - Passes higher layer protocols such as 802.1Q VLAN tagging |
| | Fully transparent to industrial protocols such as MODBUS/TCP and PROFINET IO |
| | Integrated 4 port Ethernet 10/100Mbps Switch |
| | Automatic Learning, Aging, and filtering - keeps local traffic local |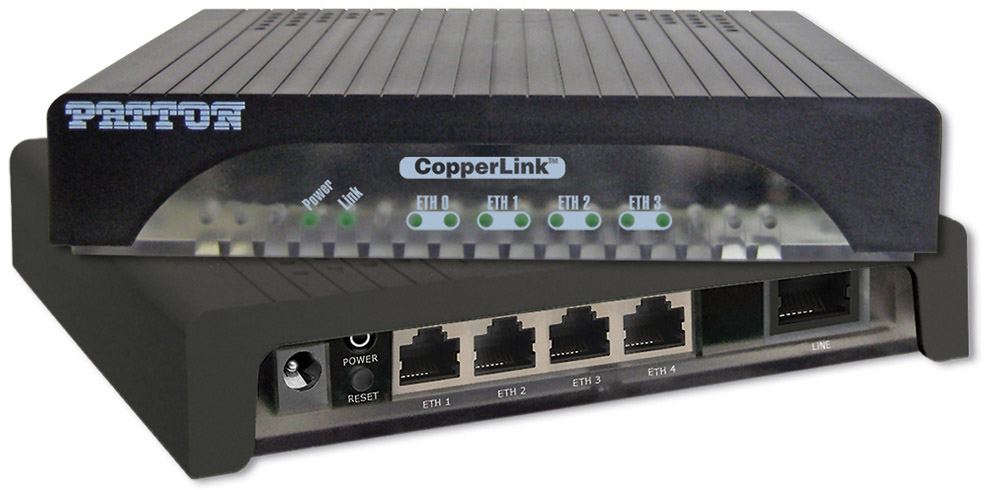 Related Products