This product is no longer stocked by Alloy
Snom
SNOM-ONE-BLUE
snom ONE blue allows for unlimited number of extensions and is therefore flexible enough to handle the growth of any company! It is aimed at fulfilling the complex requirements of a corporate business telephone system at high scalability, reliability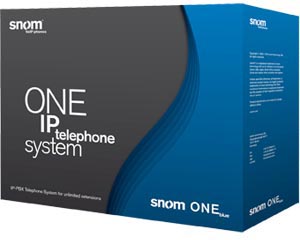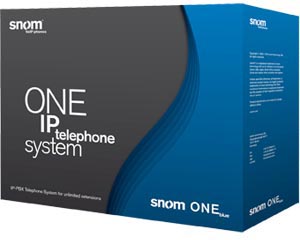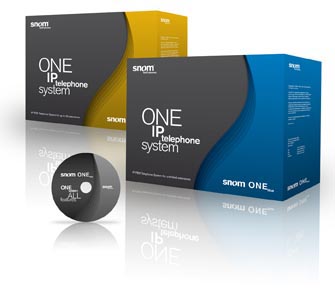 This product is no longer stocked by Alloy
Snom
SNOM-ONE-BLUE
snom ONE blue allows for unlimited number of extensions and is therefore flexible enough to handle the growth of any company! It is aimed at fulfilling the complex requirements of a corporate business telephone system at high scalability, reliability
Description
snom ONE blue allows for unlimited number of extensions and is therefore flexible enough to handle the growth of any company! It is aimed at fulfilling the complex requirements of a corporate business telephone system at high scalability, reliability
In order to maximize the convenience for each user, incoming calls can simultaneously ring any of the snom IP phones as well as connected mobile phones, which means an increase in usability for every user. The snom ONE also provides a huge range of standard extension features such as hot desking, voicemail to e-mail, call screening and call redirections along with presence and monitoring. In addition the snom ONE is also equipped with paging features for use with the snom IP phones family and also the snom PA1 paging device.
Communication via snom ONE is secure. The snom ONE supports secure web access through HTTPS, the security of phone calls are achieved by using TLS and SRTP.
In addition snom ONE supports operation in environments with multiple IP addresses.
Features
| | |
| --- | --- |
| | multi tenant up to 5 companies |
| | Plug and Play with all snom phones |
| | Simultaneous ringing of mobile phones and snom phones |
| | Extension specific dial plan, time zone and language support |
| | Multiple extension alias names, ANI assignments |
| | Centralised Address Book |
| | Hot desking |
| | Voicemail |
| | Multidomain |
| | Web Interface |
| | Shared Line emulation |
| | Available for Windows, Linux and Mac-OS |
| | Full feature set with every version (blue, yellow, free) |