ALLOY
ACR155SC.20
The ACR155SC.20, an ACR Series Media Converter, is used standalone or installed in a DCR12 Series Converter Chassis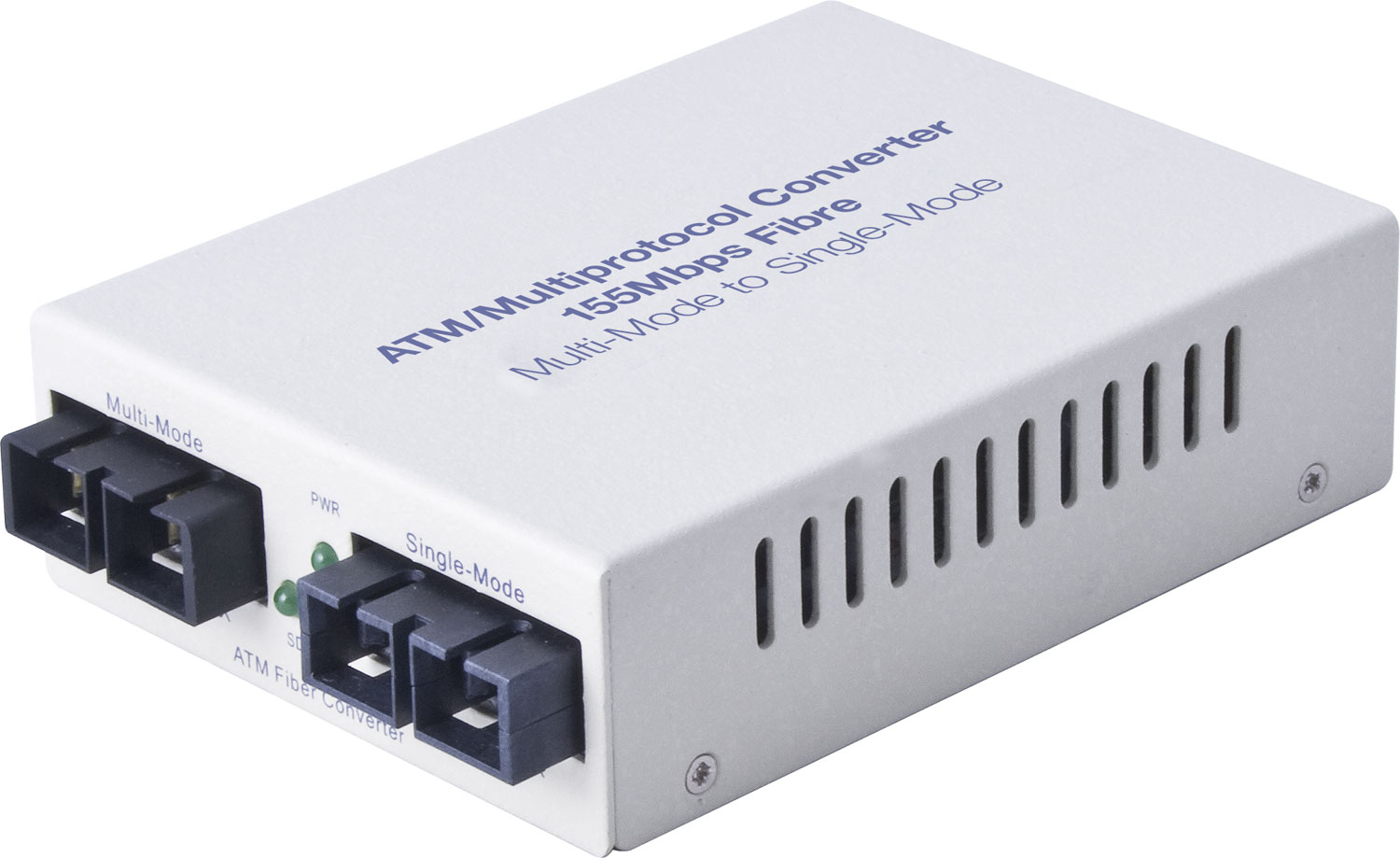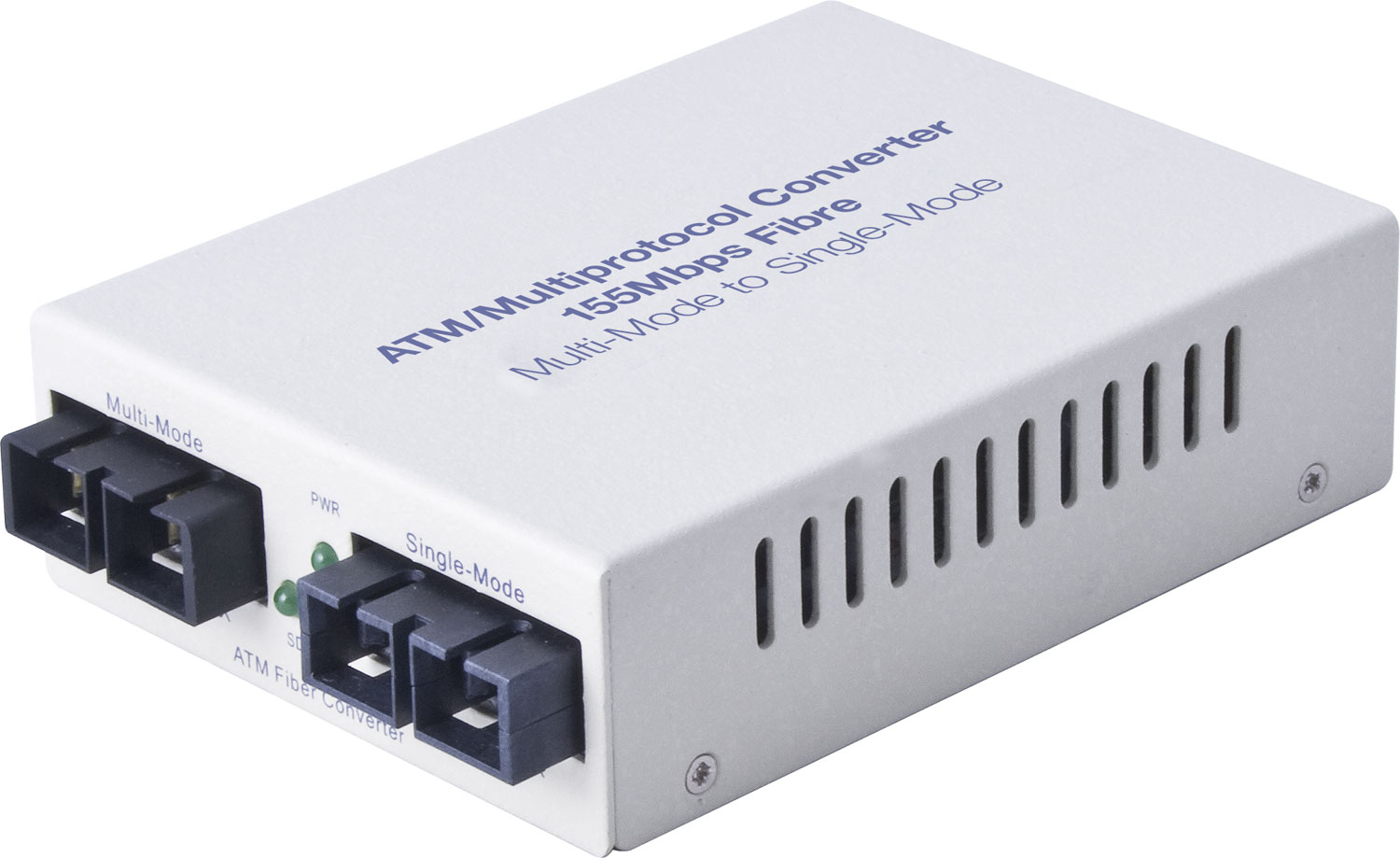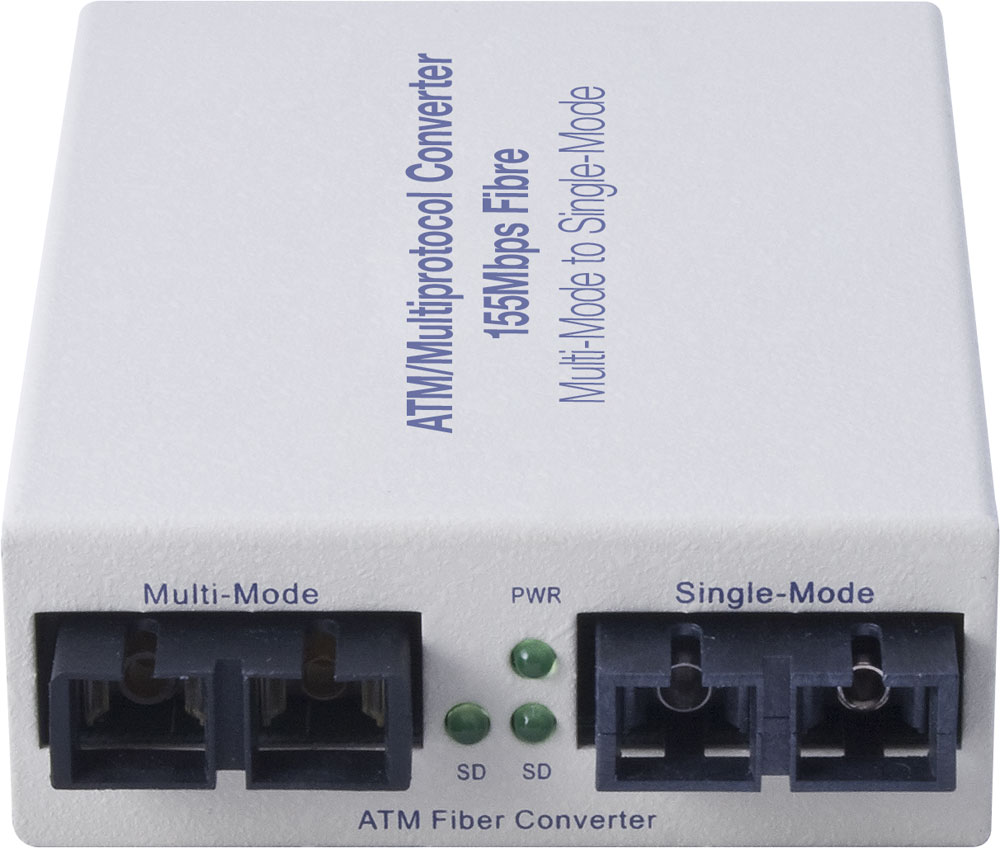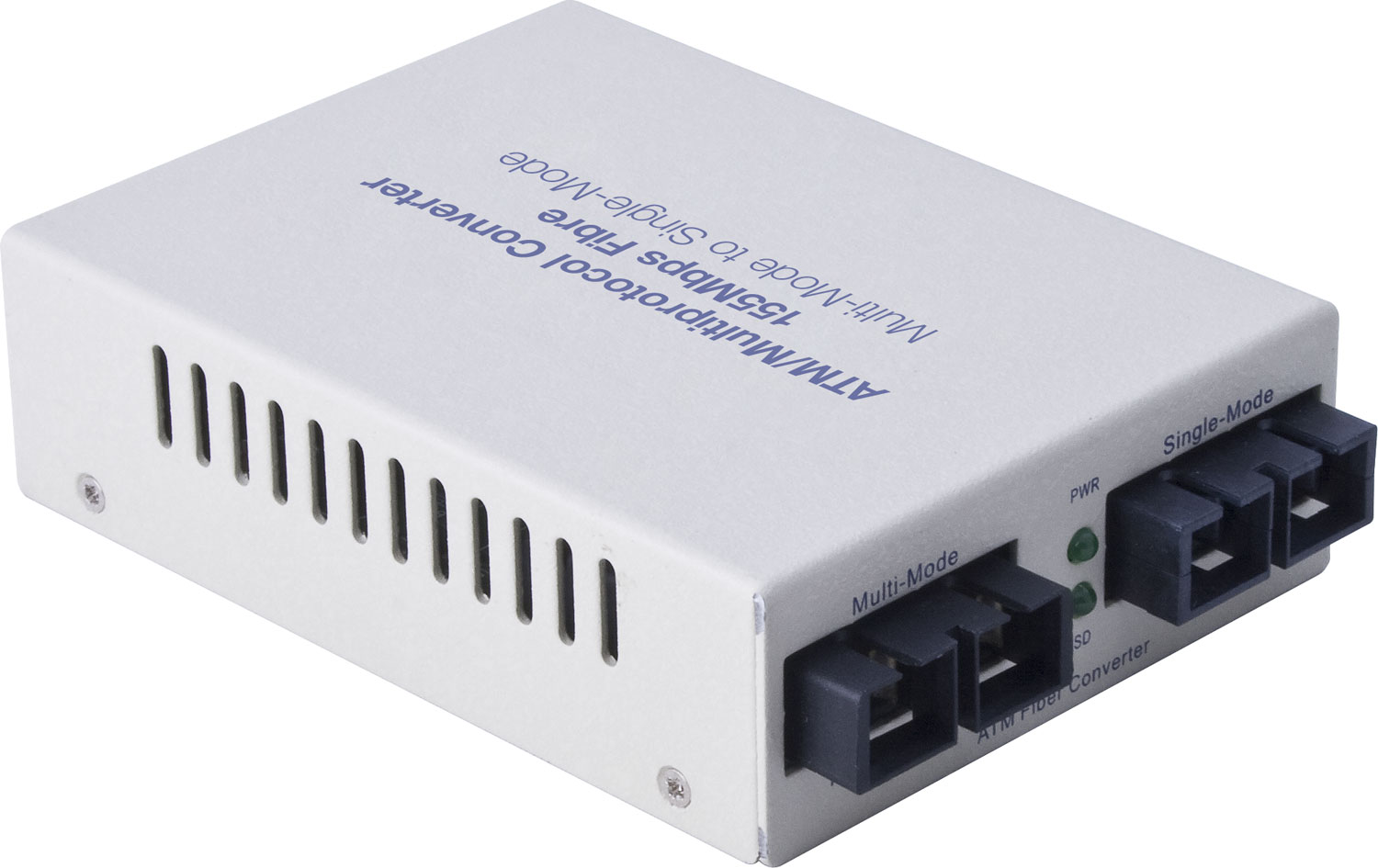 ALLOY
ACR155SC.20
The ACR155SC.20, an ACR Series Media Converter, is used standalone or installed in a DCR12 Series Converter Chassis
Description
The ACR155SC.20, an ACR Series Media Converter, is used standalone or installed in a DCR12 Series Converter Chassis. It converts multimode to singlemode fibre up to 20Km range, for protocols using 1310nm at 100Mbps-155Mbps (ATM OC-3, Fast Ethernet).
The ACR155SC.20 is a dual purpose ATM/Multiprotocol Media Converter. It can be used as a standalone device, or can be installed as a Media Converter Module into any Alloy DCR12 Series 12-slot Media Converter Chassis. The ACR155SC.20 has two SC terminated ports - one supporting multimode and the other singlemode fibre optic cable. The ACR155SC.20 converts multimode signalling to the singlemode equivalent, enabling cable segment range to be extended up to 20 kilometres. The Converter is primarily designed for use in ATM OC-3 networks, but any network protocol utilising 1310nm wavelength and running between 100Mbps and 155Mbps is supported, including FDDI and Fast Ethernet.
The ACR155SC.20 is a model from Alloy's ACR Series of Dual Purpose Media Converters. As mentioned above, these Converters can be used 'standalone' or installed in an Alloy DCR12 Series Media Converter chassis. In addition to the ACR155SC.20, two other ATM/OC-3/Multiprotocol models are available supporting 40 and 60 kilometre singlemode cable ranges, and a further four ATM OC-12/SONET 622Mbps models complete the ACR series.
When used in 'standalone' mode as a discrete Media Converter device, all models in the ACR Series are powered by an external plugpack, which is supplied with the Converter. All ACR Series models have a comprehensive LED suite enabling status monitoring of the Converter.
Features
| | |
| --- | --- |
| | ACR155SC.20 model: multimode to singlemode Converter for ATM or 100-155Mbps network protocols - 20Km range |
| | ACR Series also features converters for SONET/ATM OC-12 622Mbps networks - 15 to 80Km range |
| | Dual Purpose ACR Series - use 'standalone' or install in a DCR12 Series Media Converter Chassis |
| | Easy 'Slide-in, Hot Swap' installation into DCR12 Media Converter Chassis systems |
| | Compact, rugged all-metal case |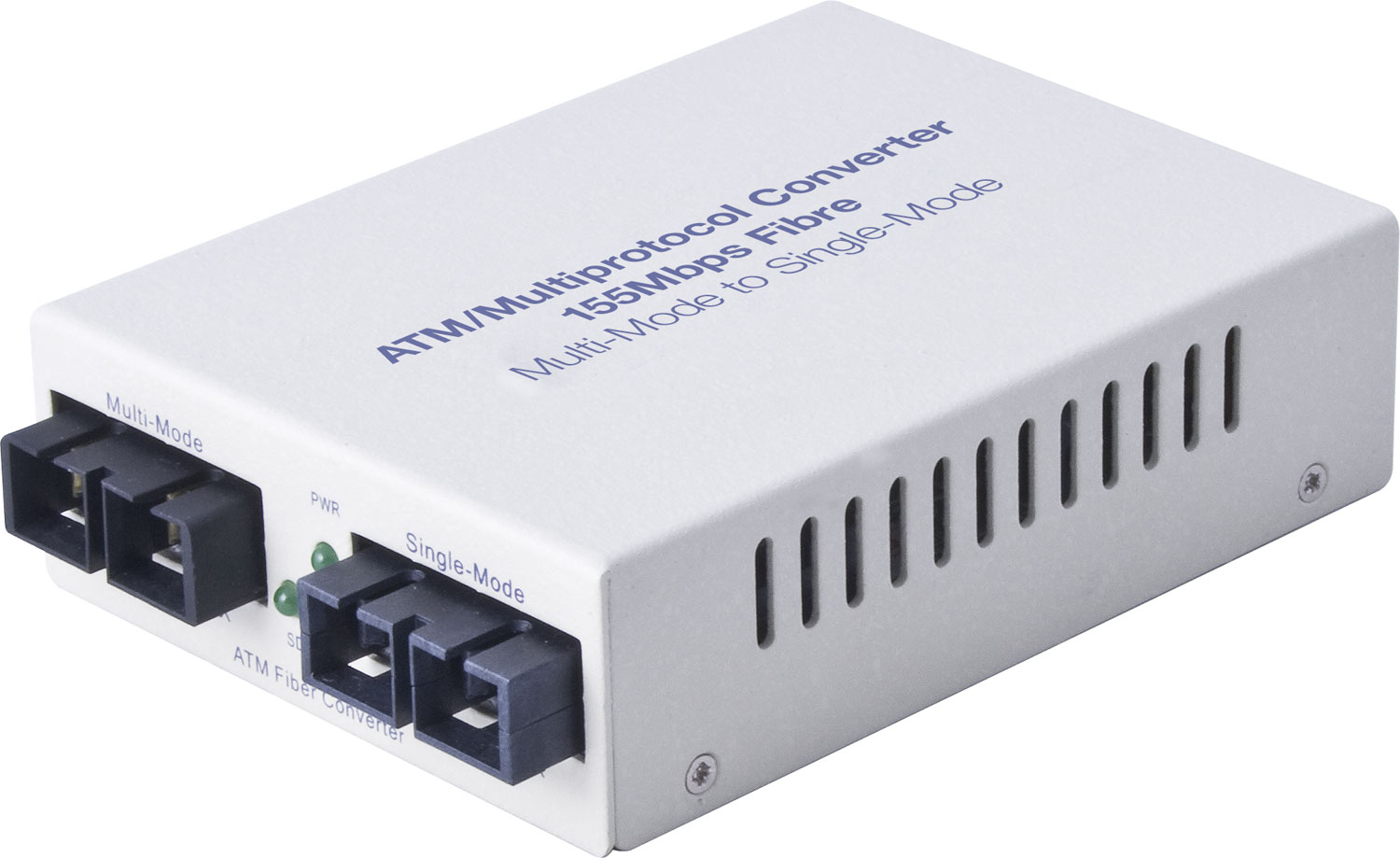 Related Products