Phoenix
MT202-EXE
The Duet Executive is a USB and telephone desktop speakerphone. It has a built-in microphone and speaker, paired with advanced echo cancellation and noise suppression technologies, making it a very powerful yet portable tabletop conferencing solution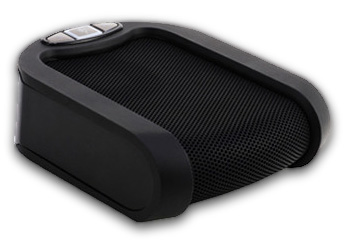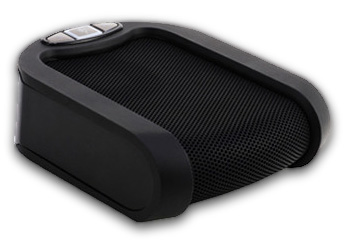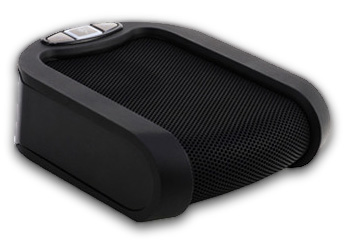 Phoenix
MT202-EXE
The Duet Executive is a USB and telephone desktop speakerphone. It has a built-in microphone and speaker, paired with advanced echo cancellation and noise suppression technologies, making it a very powerful yet portable tabletop conferencing solution
Resources
Description
The Duet Executive is a USB and telephone desktop speakerphone. It has a built-in microphone and speaker, paired with advanced echo cancellation and noise suppression technologies, making it a very powerful yet portable tabletop conferencing solution
Its light weight and discrete design make it ideal for hands-free desktop conferencing, while its powerful pickup and speaker volume give it a large coverage range. The Duet Executive can also be daisy chained allowing it to cover even larger spaces when linked in groups. This limitless daisy chain ability sets it apart from other products in its category and adds another dimension of versatility to it.
The Executive comes with duel USB and telephone interfaces, allowing it to connect to a computer and any telephone or cellphone while bridging the two separate interface conversations into one three-way call.
The Duet Executive is made out of an aluminum body which makes it exceptionally durable and great for travel. It provides a high quality speakerphone solution for desktop to medium conference room users while maintaining a user friendly, plug-and-play, mentality. It does not require expert knowledge or additional driver installations in order to use or install.
The Duet Executive is ideal for:
Small offices or home offices
Personal home or dorm room conferencing
Conferencing on the go
Training rooms or class rooms (when daisy chained)
Small to medium conference rooms (when daisy chaining)
Deposition
The Duet Executive is compatible with PC (Windows and Linux) and Macintosh (MAC OS).
The Duet Executive connects via:
USB to your computer - this connection is for any session using your computer, such as Voice Over IP applications (Skype, Vidyo, etc.).
Features
| | |
| --- | --- |
| | High quality microphone for large pick-up range |
| | Powerful built-in speaker |
| | Full duplex communication |
| | Echo cancelling |
| | Noise suppression |
| | Automatic gain control |
| | Plug and play |
| | External loudspeaker connector |
| | Durable aluminum casing |
| | LED lit control buttons |