ALLOY
SCR460ST-3
The SCR460ST-3, an SCR Series Media Converter, is used standalone or installed in a DCR12 Series Converter Chassis

SRP $451.00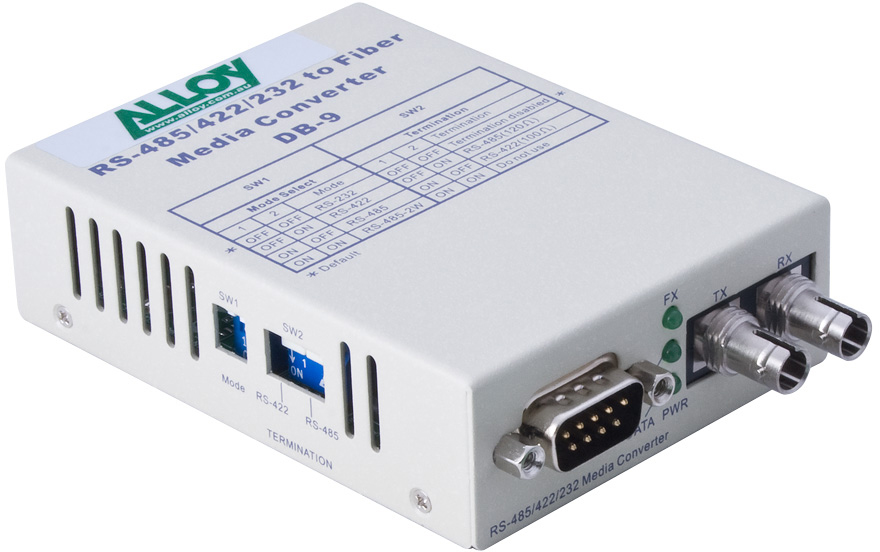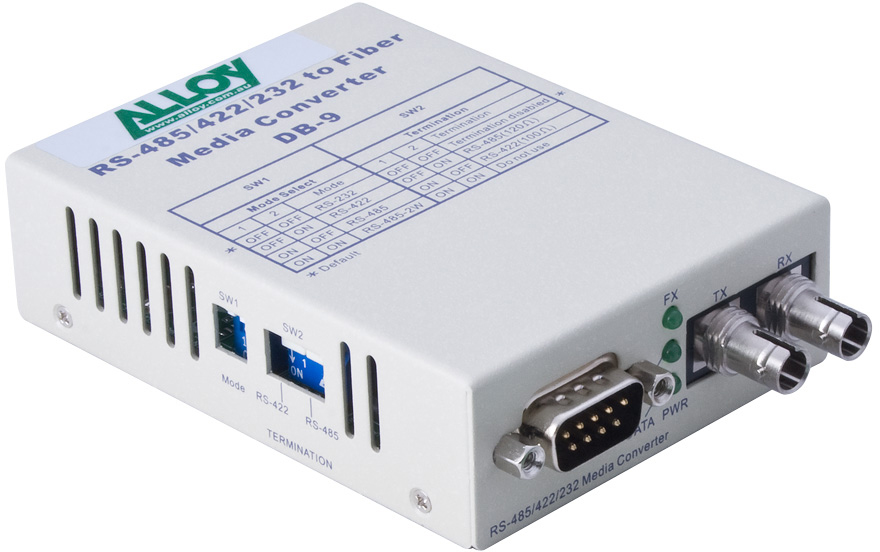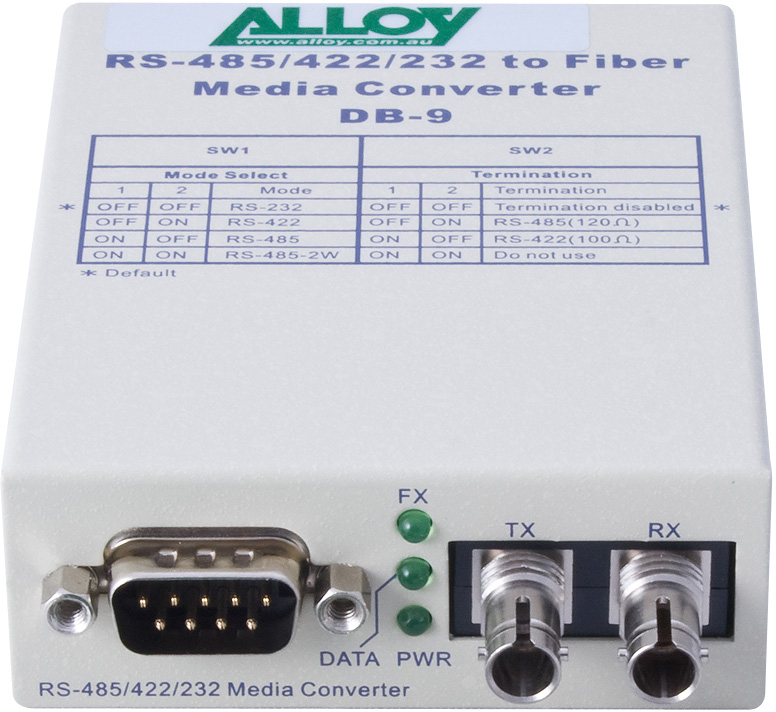 ALLOY
SCR460ST-3
The SCR460ST-3, an SCR Series Media Converter, is used standalone or installed in a DCR12 Series Converter Chassis
Description
The SCR460ST-3, an SCR Series Media Converter, is used standalone or installed in a DCR12 Series Converter Chassis. This RS232/422/485 Serial to Fibre Converter has a DB-9 port and a ST terminated singlemode fibre port with a range of up to 20Km.
The SCR460ST-3 is a dual purpose Serial over Fibre Media Converter. It can be used as a standalone device, or can be installed as a Media Converter Module into any Alloy DCR12 Series 12-slot Media Converter Rackmount Chassis. The SCR460ST-3 has one triple mode circuit RS-232/RS-422/RS-485 Serial DB-9 copper port and an ST terminated singlemode fibre port, enabling the Converter to extend data and control signaling over a fibre cable segment up to a maximum range of 20 kilometres. With auto baud rate (up to 460.8K) and direction control functions, the Converter automatically detects serial signal characteristics to operate automatically in RS-232, RS-422 or RS-485 mode.
The SCR460ST-3 is a model from Alloy's SCR Series of Dual Purpose Fibre over Serial Media Converters. As mentioned above, these Converters can be used 'standalone' or installed in an Alloy DCR12 Series Media Converter chassis. In addition to the SCR460ST-3, other models in the SCR Series offer Terminal Block and DB-9 serial copper connectivity, and SC or ST terminated multimode or singlemode fibre optic cable connectivity supporting ranges of up to 20 kilometres. All models in the SCR Series provide high EMI/EMS immunity, and have a compact yet robust all-metal case.
When used in 'standalone' mode as a discrete Media Converter device, all models in the SCR Series are powered by an external plugpack, which is supplied with the Converter. All SCR Series models have a comprehensive LED suite enabling status monitoring of the Converter.
Features
| | |
| --- | --- |
| | SCR460ST-3 Converter: RS-232/422/485 serial (DB-9) to serial over singlemode fibre (ST) - 20Km range |
| | SCR Series Converters for all types of serial over fibre media conversion - up to 20Km range |
| | DB-9 or Terminal Block options for copper serial cabling, ST or SC fibre connectors |
| | Triple mode circuit support for Plug-and-play RS-232triple mode circuit RS-232/RS-422/RS-485, RS-422 or RS-485 |
| | Auto baud rate (up to 460.8K) and Direction Control functions |
| | High EMI and EMS immunity |
| | Dual Purpose ACR Series - use 'standalone' or install in a DCR12 Series Media Converter Chassis |
| | Easy 'Slide-in, Hot Swap' installation into DCR12 Media Converter Chassis systems |
| | Compact, rugged all-metal case |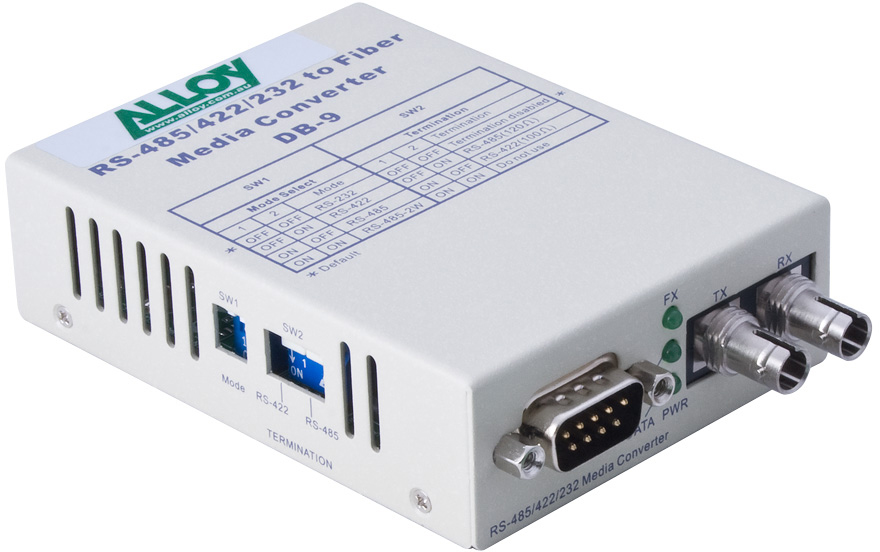 Related Products